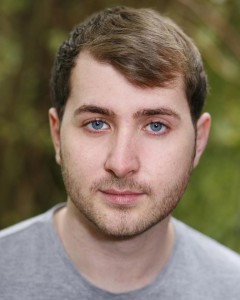 Guy teaches the Junior group at Telford Stage School.
Guy has performed from an early age. He attended a drama club from the age of four and went on to complete his GCSE in Drama and theatre studies, an A-Level in Drama and an A-Level in Performing Arts. He graduated from The Arden School of Theatre with a BA Honours Degree in Acting – Professional Stage Practice. His training at The Arden ensures he has all round skills in performing arts.
He has taught Drama workshops and has experience teaching, performing, devising and directing.
"It's my job to design imaginative, stimulating lessons and bring motivation, fun and energy to every session. I encourage each child to fulfil their potential and achieve the very best in performing arts. Being a shy child and then coming out of my shell at a drama club myself I thoroughly believe acting will improve children's confidence and imagination and vastly improve their social skills which they will take with them into later life."