Hadley Learning Community Theatre, Crescent Road, Hadley, Telford TF1 5NU
Saturdays
AM ACADEMY:-10am to 1pm  3 hours weekly fees £12
PM ACADEMY:- 1PM TO 3PM 2 hours weekly fees £10
All fees PAY AS YOU GO or reduced when paid in advance.
TSS has one central aim: to enable all our pupils to experience the fun, excitement, and challenge of performing while developing their own talents, strengths, and qualities. For this reason we accept all children, whatever their ability or experience. All that we require is energy and enthusiasm!!

Each student works within a group of students their own age and friendship group. We usually have 3 to 4 age groups per Academy session. Each term they work on a theme e.g. songs from 90's Spice girls etc. Or Frozen, Peter Pan etc. The dance, singing, drama is based around the theme. At the end of each term they perform in the show ( if they wish). They have one costume usually cost £10 or less.
The first half of the term parents are invited to watch the last 10 minutes of the session. They can see what their child has been working on. It also enables the children to gain confidence performing.The second part of the term parents do not watch it gives us longer to rehearse and it has a surprise element for the parents in the show.
We are blessed to have wonderful students from an array of backgrounds who work and play together as a community. Life skills and confidence are built into our sessions.
All fees PAY AS YOU GO or reduced when paid in advance. We realise that your child might not be able to attend every Saturday due to family commitments and ask that you just inform us of theses times. As we are Pay As You Go we do not offer free trial classes Sorry.

Hours of Dance, Drama, Singing, Performance skills with regular shows. its all about having FUN!!! And learning new skills. Suitable for ages 4 to 19+. (attending school )We are flexible in our approach.

Our uniform is black. black leggings / trousers T shirts available £8, £10.

Please wear comfortable clothes & shoes. You are welcome to bring a snack and a drink [ plastic containers with secure lids only please.]

TELFORD STAGE SCHOOL IS IN IT'S 20TH YEAR OF DELIVERING SOME OF THE BEST PERFORMING ARTS TUITION IN TELFORD, SHROPSHIRE & WEST MIDLANDS

ENTHUSIASM IS ALL THAT IS NEEDED WE DO THE REST!

Should you require further info please text, call or email.
Summer Term 2022
Starts Saturday 30th April to 10th July.
No Sessions HALF TERM 28th May to 4th June.
Shows 9th & 10th July 
AutumnTerm 2022
Starts Saturday 10th September to 4th December.
No Sessions HALF TERM 22nd October to 29th October.
Shows 3rd & 4th December
Spring Term 2023
Starts Saturday 7th January to 25th March.
No Sessions HALF TERM 18th February to 25th February.
Shows 25th March.
Summer Term 2023
Starts Saturday 22nd April to 15th July.
No Sessions HALF TERM 27th May to 3rd June.
Shows 15th July.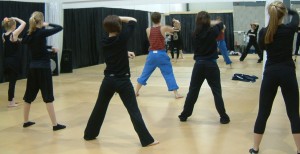 Location
The Hadley Learning Community, Waterloo Road, Hadley, Telford, TF1 5NU
www.hadleylearningcommunity.org.uk